Skip Main Navigation
Select an Approach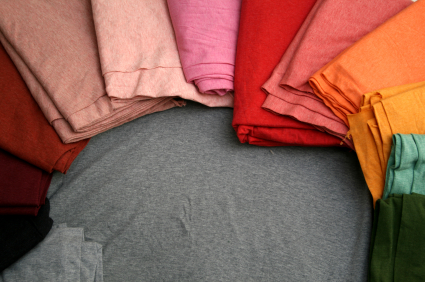 T-shirt fabric can be made from cotton, bamboo, hemp or a combination of those materials.
Now that you have explored different possibilities, it is time for your team to select an approach. Think about which eco-friendly materials and practices are most important to you, and which reflect the message that you have chosen to promote with your T-shirt. Briefly describe your approach on page 9 (items 6/7) in your Engineering Portfolio.
Next, work with your team to develop a design proposal. In writing your design proposal, consider not only your approach, but who your customers will be. How can you make sure that your T-shirt will be attractive to your potential customers? Use the template on pages 10-12 in your Engineering Portfolio to write up your design proposal.