Skip Main Navigation
Do the Research
You and your team have developed a message for your T-shirt that promotes your cause. But to be truly eco-friendly, your T-shirt should also be produced using sustainable sustainable materials and practices.
Read the following information to build your understanding of eco-friendly materials and practices. As you explore the material, complete the Environmental Impact Comparison Chart on page 6 in your Engineering Portfolio. Describe any positive and/or negative environmental impacts for each option. Also, list any additional factors to consider when making eco-friendly choices.
Eco-Friendly Materials
How do you make an environmentally friendly T-shirt? As consumers demand more sustainable clothing options, many apparel companies are wrestling with that same question. There is currently no industry standard for what constitutes environmentally friendly clothing. So companies have to make their own choices, balancing the pros and cons of different materials and practices.
One of the first things to consider is fabric. Traditionally, T-shirts have been made from cotton. But growing cotton uses lots of water and lots of pesticides. So, companies are starting to consider other alternatives.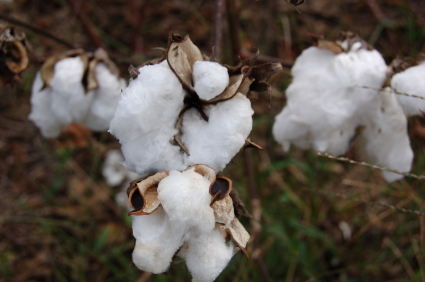 Organic cotton is becoming more popular among environmentally conscious consumers.
Organic Cotton
One option is to use organically grown cotton to produce T-shirts. Organic cotton is often partially watered by rain and supplemented with irrigation, and weeds and pests are dealt with in ways that do not use harmful chemicals. However, the cost of producing organic cotton fabric is more expensive than conventional cotton.
---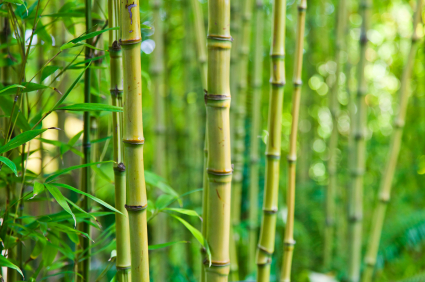 New technologies have allowed bamboo fiber to be made into textiles.
Bamboo
Another fabric option is bamboo. Bamboo grows quickly, with little water, and does not require pesticides to thrive. However, compared to cotton, it takes more energy and more chemical processing to turn stiff bamboo fibers into soft fabric. It is often more expensive, too.
---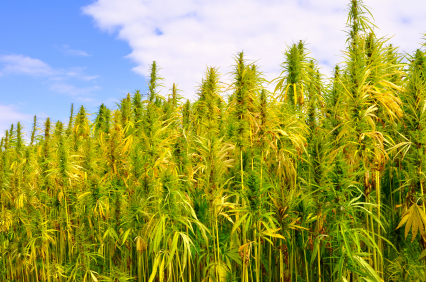 Industrial hemp has been tried for many uses, including paper, textiles, biodegradable plastics, construction, health food and fuel.
Hemp
Hemp is gaining favor as a source of environmentally friendly fabric because, like bamboo, it requires less water and fewer pesticides than cotton. However, there are a few drawbacks. Hemp fabric is not as soft as cotton and often needs to be blended with other fabrics to obtain a soft feel. In addition, hemp fabric wrinkles easily and colors tend to be dull. Because hemp is usually grown overseas, transporting it to the U.S. uses fossil fuels, which release greenhouse gases.