Skip Main Navigation
Do the Research (continued)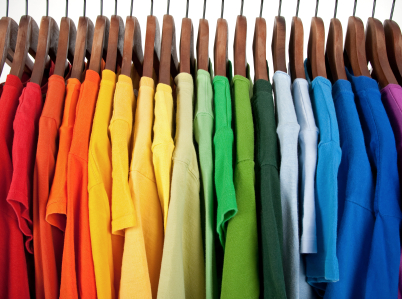 Some clothing dyes include chemicals that may be harmful to workers and the environment.
It is not just fabric that makes an eco-friendly T-shirt. Companies also have to consider dye. Many conventional dyes contain toxic chemicals that can be harmful to people who work in the garment industry. As an alternative, some companies are using low-impact dyes. These are synthetic dyes that contain no or few toxic chemicals and can be used at a low temperature, meaning less energy is used to heat the water involved in the dying process. They are also often reused. But low-impact dyes can be expensive.
Vegetable dyes are another alternative. They are derived from plants and generally contain fewer harmful chemicals than traditional dyes. However, lots of water is needed to use these dyes, and the colors can fade more easily.
Once the materials are chosen, companies have to make choices about labor, manufacturing and packaging. For example, manufacturing T-shirts overseas may be cheaper because of lower labor costs, but companies have to pay extra taxes and pay to ship their product to the U.S. Transportation used in shipping and delivering products contributes to greenhouse gases in the atmosphere.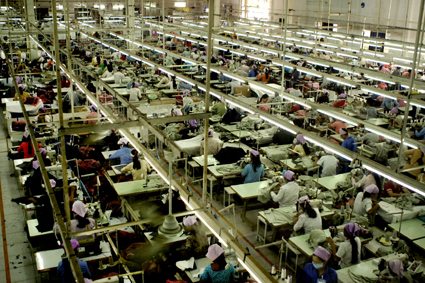 Workers make clothing in this factory in Southeast Asia.
Companies may also choose to use eco-friendly practices in the manufacture of their T-shirts, like lighting factories with energy-efficient light bulbs and painting their buildings with non-toxic paint. Finally, companies can make eco-friendly packaging choices, like using less packaging or using recycled packaging materials. These choices may require more effort or may be more expensive, however.
All of these decisions must be weighed in coming up with a plan for making an eco-friendly T-shirt—and every choice comes with benefits and trade-offs. The key is in finding the decisions that work for both companies and consumers.